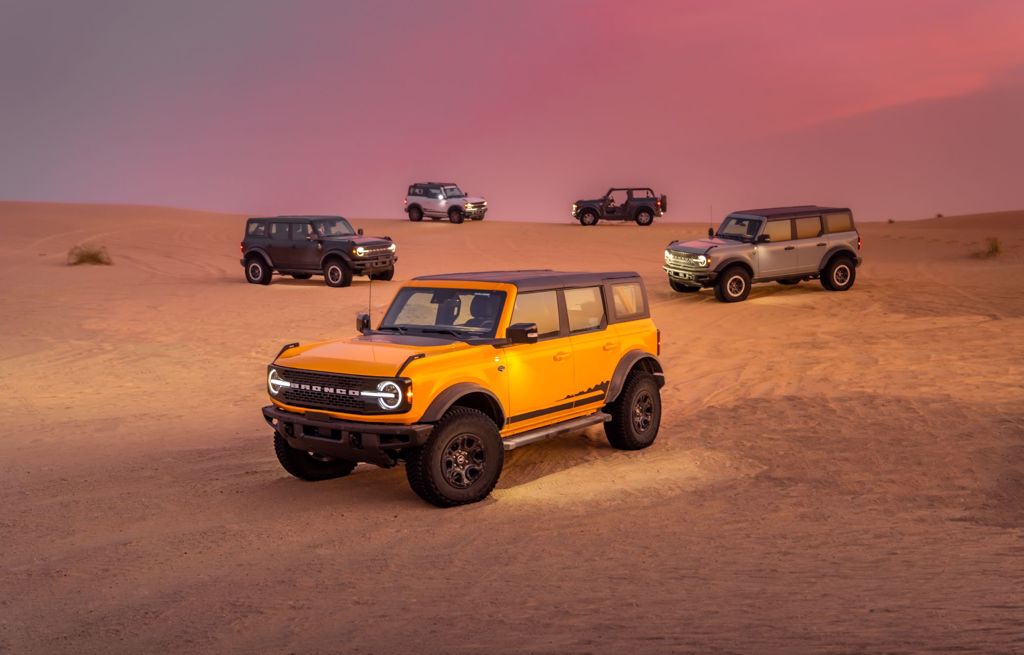 All-New Ford Bronco Gallops into Mohamed Yousuf Naghi Motors Co. Showrooms in the Kingdom
Jeddah, Kingdom of Saudi Arabia, September 2021 – Mohamed Yousuf Naghi Motors Co. (MYNM), exclusive dealer and distributor for Ford in the Western and Southern regions of Saudi Arabia, has launched the all-new Ford Bronco. The launch event was held at Park Hyatt hotel and attended by senior officials and executives from MYNM and Ford Middle East.
Ahmad Kahwaji, Managing Director Ford and Lincoln,Mohamed Yousuf Naghi Motors Co., said, "We are excited to be welcoming back a legend and icon to the Kingdom, the all-new Ford Bronco. Since the Bronco was announced a few years ago, we knew that we had to have it on offer in our showrooms and ready for customers to take it on adventures across Saudi Arabia. We have glorious and amazing terrains that anyone driving the Bronco can take advantage of and enjoy."
Building rugged vehicles with high quality is part of our DNA, and we believe that the all-new Bronco will be extremely popular in Saudi Arabia," said Ravi Ravichandran, Executive Director, Ford Middle East. "The Bronco's looks, capabilities, features and options combine to make the best mix to satisfy any motoring appetite from urban drivers to off road adventure seekers.", he added.
Bronco holds a special place in popular culture and has been featured in more than 1,200 films and 200 songs. Since Ford ended production in 1996, Bronco SUVs have continued to grow in popularity with collectors and enthusiasts. With the January 2017 announcement of the return of Ford Bronco, valuations have skyrocketed, according to Barrett-Jackson Auction Company.
The all-new Ford Bronco starts at SAR 179,900 (including VAT) and comes with 5 years / 100,000 Kilometers warranty. MYNM provides leading aftersales service to all Ford customers in the Kingdom, with 15 showroom, 16 service center and 6 quick lane for a quick, reliable and professional services.
Pick Your Adventure
Each Bronco series has been designed around various types of adventures. Customers can choose the right Bronco that fits their interests and adventures. Big Bend™ - For customers looking for off-road capability with greater comfort, technology and convenience.
• Outer Banks™ - For customers who prefer style and technology on-road and off.
• Wildtrak™ - The all-out desert runner, Bronco Wildtrak comes with the Sasquatch™ Package, 35-inch tires and seven G.O.A.T. including Baja
Badlands™ - Designed for the ultimate in Bronco 4x4 off-road capability, Bronco Badlands comes with its own unique heavy-duty suspension that includes a front stabilizer bar disconnect.
Bronco owners can choose from an extensive lineup of more than 200 factory-backed accessories for maximum personalization, enabling dealers to provide outfitting-on-demand for each customer's individual adventure needs.
Latest News