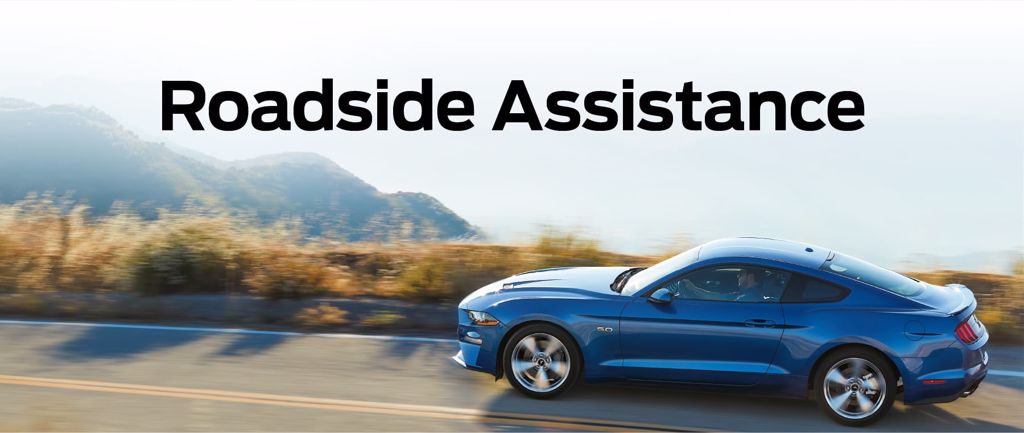 Ford Road Assist (RSA)
Ford Road Assist provides complimentary roadside assistance to Ford retail customers. Fleet customers are not covered under the Ford Road Assist program.
Coverage period
The vehicle is covered for the length of its manufacturer warranty, regardless of any change in ownership during the covered period.
Ford provide 5 years or 100,000 km* (Whichever comes first)
*Applies to 2011 and newer model year vehicles.
Services
Assistance will be provided wherever services can be delivered by land vehicle on public roads, where access is possible and permissible by local law. However, the roadside assistance services will not be provided where or when weather, security or other circumstances make the provision of the services impossible or threaten the safety of the persons or equipment intended to provide the services. Desert and off -road recoveries as well as sand and mud extraction services are not covered under this program.
Towing
Flat Tire Change
Battery Jump-Start
Fuel Delivery (10 liters of fuel delivered or your car towed to the nearest gas station)
Help to unlock the car when the key is inside
Please have the following information ready when calling Ford Road Assist:
VIN (which can be found on your Ford Road Assist card or vehicle registration card)
Registration number of your vehicle
Your exact location
Your contact telephone number
The RSA Call Center is open 24/7 with English and Arabic speakers.
If you need Customer Assistance, our Customer Relationship Center is available to assist you with all your automotive needs.