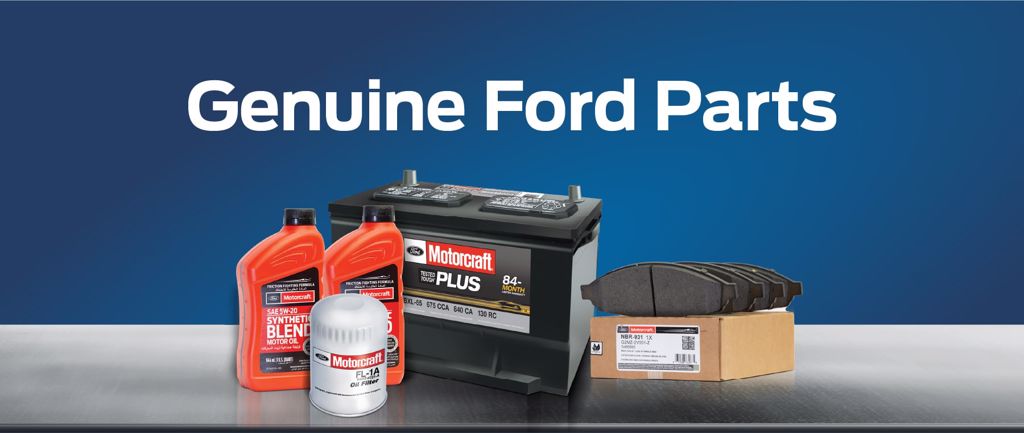 Parts
Performance. Quality. Value. Just some of the reasons to choose Genuine Ford Parts. So don't take chances. Insist on the parts manufactured with over 100 years of experience. Insist on Genuine Ford Parts.
Ford Motor Company has two major brands of parts. Both choices are right.
Ford "Blue Box"
Genuine Ford parts are original equipment service parts available only through Ford Dealers. You'll hear these referred to as "blue box" parts.

Motorcraft "Red Box"
Motorcraft parts, or "red box" parts, are either original equipment or built to Ford's specifications.
Quick Parts®
Want only the best Genuine Ford or Motorcraft parts? Then you want a Ford Quick Parts store, where we carry a full array of parts to get you up and running, well, quickly.
If you need Customer Assistance, our Customer Relationship Center is available to assist you with all your automotive needs.